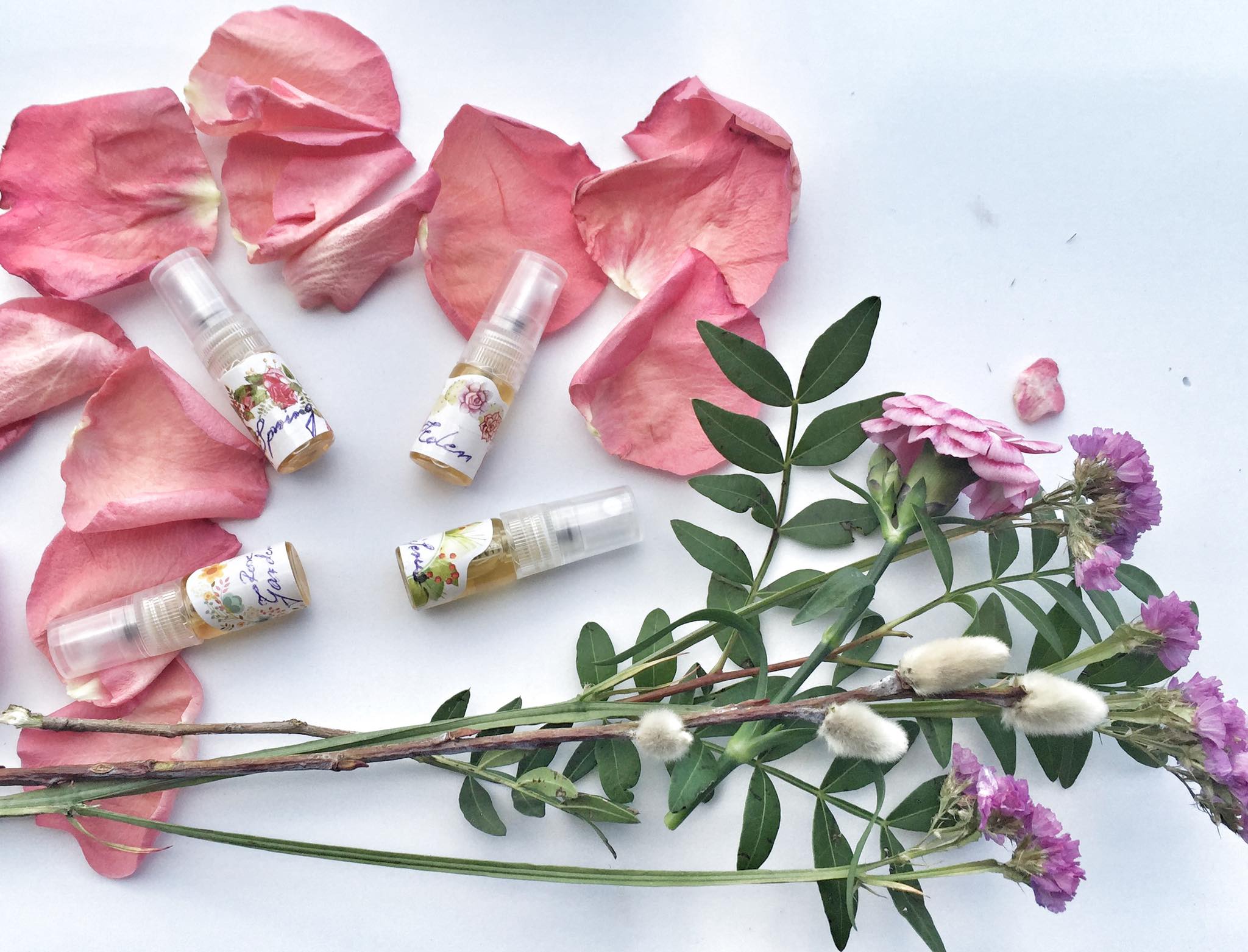 Connecting to Your Inner Scent Perceptions
Presenting Two Variations Of Finished Creation
Counselling Closure with Formula for Your Bespoke Perfume
Skin2Soul Natural Perfume,
is inspired by the idea of the most beautiful scent that nature gave us; the natural scent of our Skin.
The vision is creating transparent yet memorable, one of a kind natural scent, that authenthically merges with your Skin scent, but most importantly: embraces and embodies the scent of your Soul 
Years of Experience in Natural Perfumery
Skin2Soul Finished Natural Perfume Formulas
Precious Natural Ingredients and Countless Possibilities For Your Soul Scent
It's SO True You, because it is about You, your Natural Scent. I love the scent of our skin. I am drawn to co-create scent of perfume that breathes with You, gets under Your skin, amplifies Your core and gently touches Your Soul. Skin2Soul Natural Scents invites You, every single time, to be, who You truly are…unmistakably and naturally You. I warmly invite You to the journey of your life…journey to the freedom of Truth and being unapologetically You
When we are creating a Personal Perfume, it's not just creating a custom made scent that you like. It is this and so much more.
Every co-creation is full of insights, full of memories, emotions and events through which you were shaped into what you are. Through smells, we exceed the limits of time, and we exceed the patterns that sometimes limit us. To have a personal natural perfume is not just a luxury, a pampering and a beautiful fragrant bottle.
It is expressing our presence our essence, by preserving nature and everything that has been given to us. Being a witness to yourself and your potential is self-revealing and the most beautiful reward for self-acceptance. And when your personal perfume is given to You as a present from Your chosen one, who knows about Your preciousness, invaluability and irreplaceability, maybe more than you … Wow, then my mission is fulfilled. At that time, I know, again and again, why I love creating Bespoke Natural Perfumes so much. At that time, the wonderful feeling, not only scent, but also integrity and love, is transferred through SKIN to the SOUL … therefore Skin2Soul 
What others think about us
Natural perfumery is something a wholelot different than the world of synthetics. It's almost like music and how the experimental & independent tones at the end succeed to be MORE CREATIVE than the repetitive melodies and simple hits as we may see in modern, vague industry that ows no time for personalisation or for your individuality. Magda, the maker of Skin2Soul Perfumery brand is one of those great composers that is willing to find you, learn with you and adopt the essence of your Soul to your Skin.
If one is willing to play and recognize the botanical frames coming slowly in changing, developing layers, notes loosening and pervailing again back and forth, leaving you with an enigmatic silage, than it is time to embrace the natural perfumes (it is nothing like industrial material, really). It's all about your explorative nature.
Thank you Magda, l' artiste ? 
Ana S.
The essence of Magda's soul is like an intricate network of thousands of flowers. She subtly fills a tiny bottle with the essence of your soul's perfume, which supports you on your path of growth and transformation that begins to unfold within you, so that you blossom and develop your fragrance as the unique flower that you are, and thus contribute your remarkable part to the bouquet of all flowers on planet Earth, so that we can adorn the New World together. Whenever I felt a strong change ahead of me, I called Magda to create a new scent for my transition to the new consciousness. This time I received the gift of "PELE" … I was touched … so quietly and at the same time powerfully and profoundly she entered every cell of my body with every breath I took … I merged with her … her sweet and at the same time penetrating notes awakened in me the already familiar Fire Woman … I completely surrendered to her … Now she leads me along new paths so that I am even more willing to accept my fire of transformation, which I bring to people hand in hand with playfulness and grace. Fire transforms all fears, sadness, helplessness and invites into one's life the playfulness of the living fire of love. Thank you, dear Magda for your touch of my soul … Actually, these words are just a reflection of what I really feel …
Gabriella B.
I think I have met Magda at a right time. I was looking for something special to give to my girlfriend as a birthday gift. After I heard how passionate Magda was about Natural perfume making, I decided to bring joy to 2, not only one. Plus, the perfume smelled wonderfully!
Rok D.